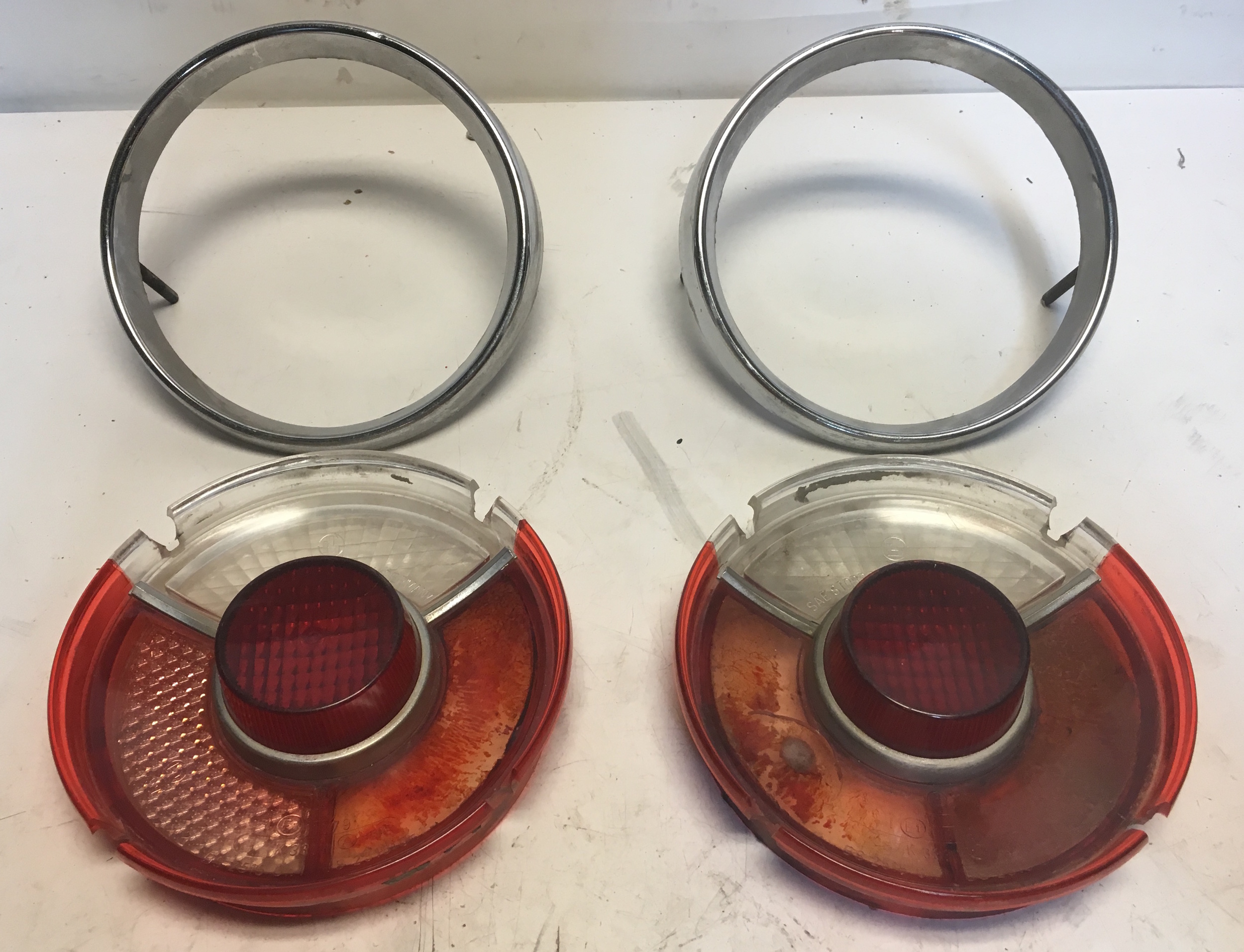 Shop
Early Red-Center BMW 2002 Taillights
For sale is a rare pair of used early USA-spec red-center taillights from a BMW 1600/2002. These are very hard to find with the red centers, as they didn't make many and are no longer available from BMW. They are fine for a heavily patina'd daily driver, but would need to be restored for a nice car. One reverse lens it slightly loose in it's housing.
The trim rings have decent chrome and no rust, and fit the patina of the lenses.
Free shipping in the US.