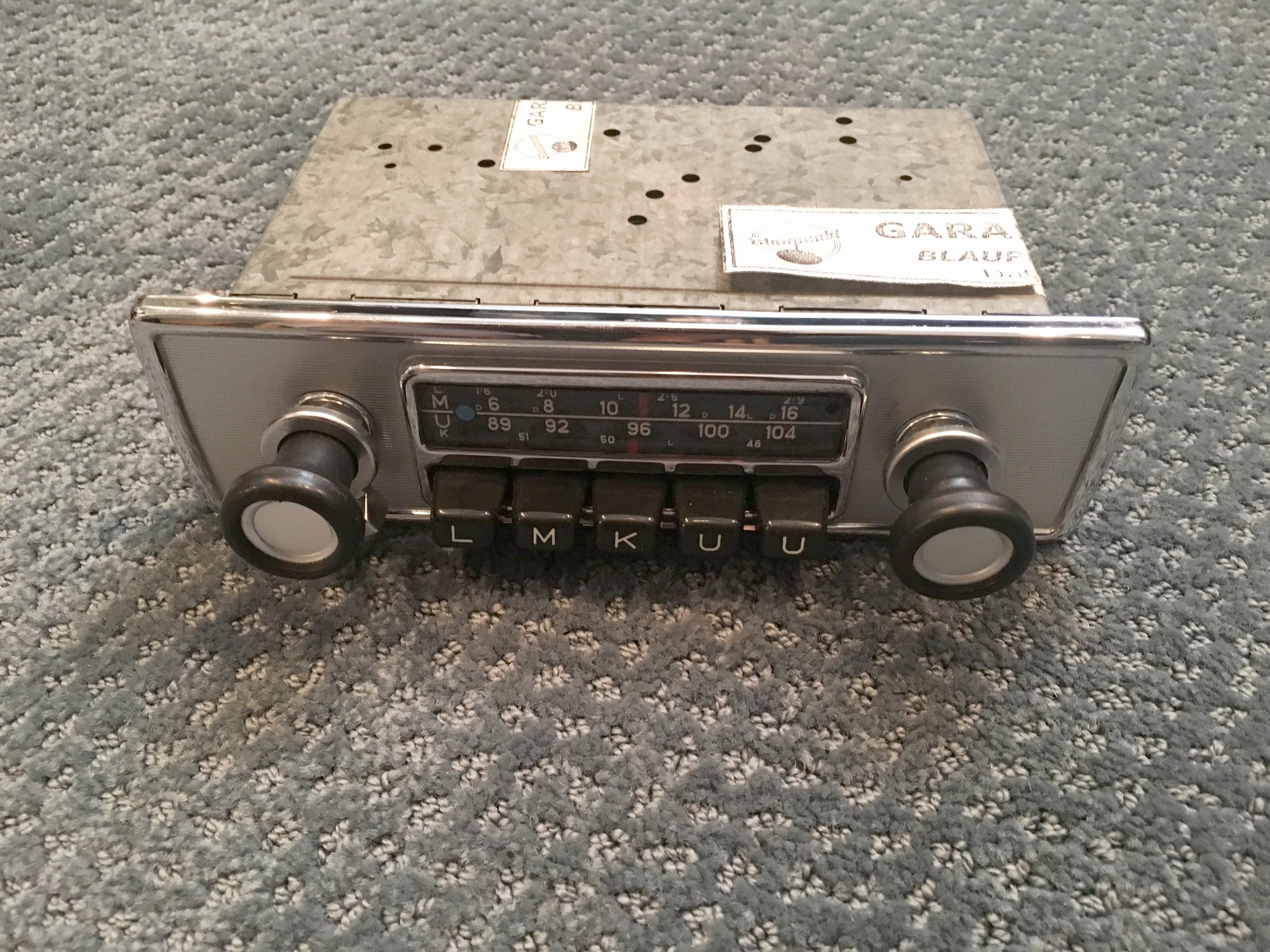 Shop
sold out
Vintage Blaupunkt Frankfurt Radio
1972-73 Blaupunkt Frankfurt mono radio with European buttons and BMW-specific faceplate. This radio is period correct and perfect for your BMW 2002, E9, Bavaria, NK, etc...
Based on the immaculate condition, it appears to have been recently restored by a professional. This radio would be the cherry on top for a concours car. Because it has a mono input on the back, all phones/iPods are plug-and-play for the cost of an adapter (less than $20).
After about 15 seconds the sound slowly fizzles out, which is either an input or output transistor, or a capacitor going out. While it should be a simple fix, the radio is sold "as-is" with no warranty expressed or implied.
Free shipping anywhere in the USA.