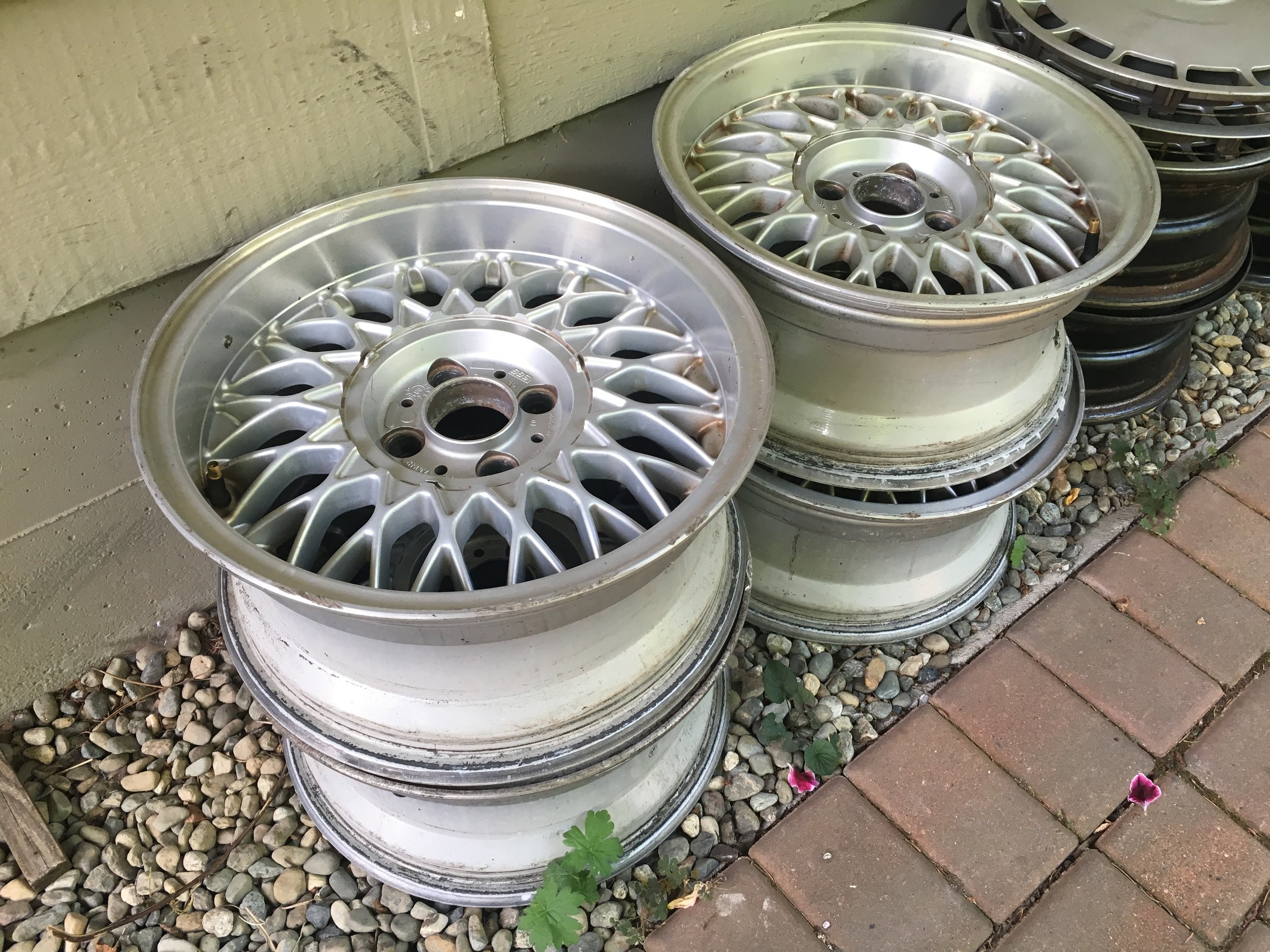 Shop
sold out
15x7 BBS RZ378
4x100 / 15x7 / et20
Up for sale is a set of 4 very rare, period-correct E30 option wheels. They are 15x7 et20, but look more like 8" wide with the concave mesh face. They are similar to the euroweaves, but with more lip. Some people run euroweaves in the front with these in the rear, and the staggered setup looks great. If you're looking for a nice OEM+ setup, these are the hot ticket.
The wheels are a matching set of 4, all stamped with the manufacture date of 1988. The wheels have no cracks. One wheel has a small bend in the lip, and one wheel has a gouge in the lip from a tire machine. Two wheels have very minor curb rash that can be sanded out. One of the wheels has brake dust baked into the clear-coated lip, probably from cleaning them with brake cleaner or something else caustic. While 3/4 wheels look presentable as-is, your best bet would be to redo them all to have a beautiful, matching set.
$700 picked up in Seattle, or shipping at the buyer's expense (approximately $150 in the US).