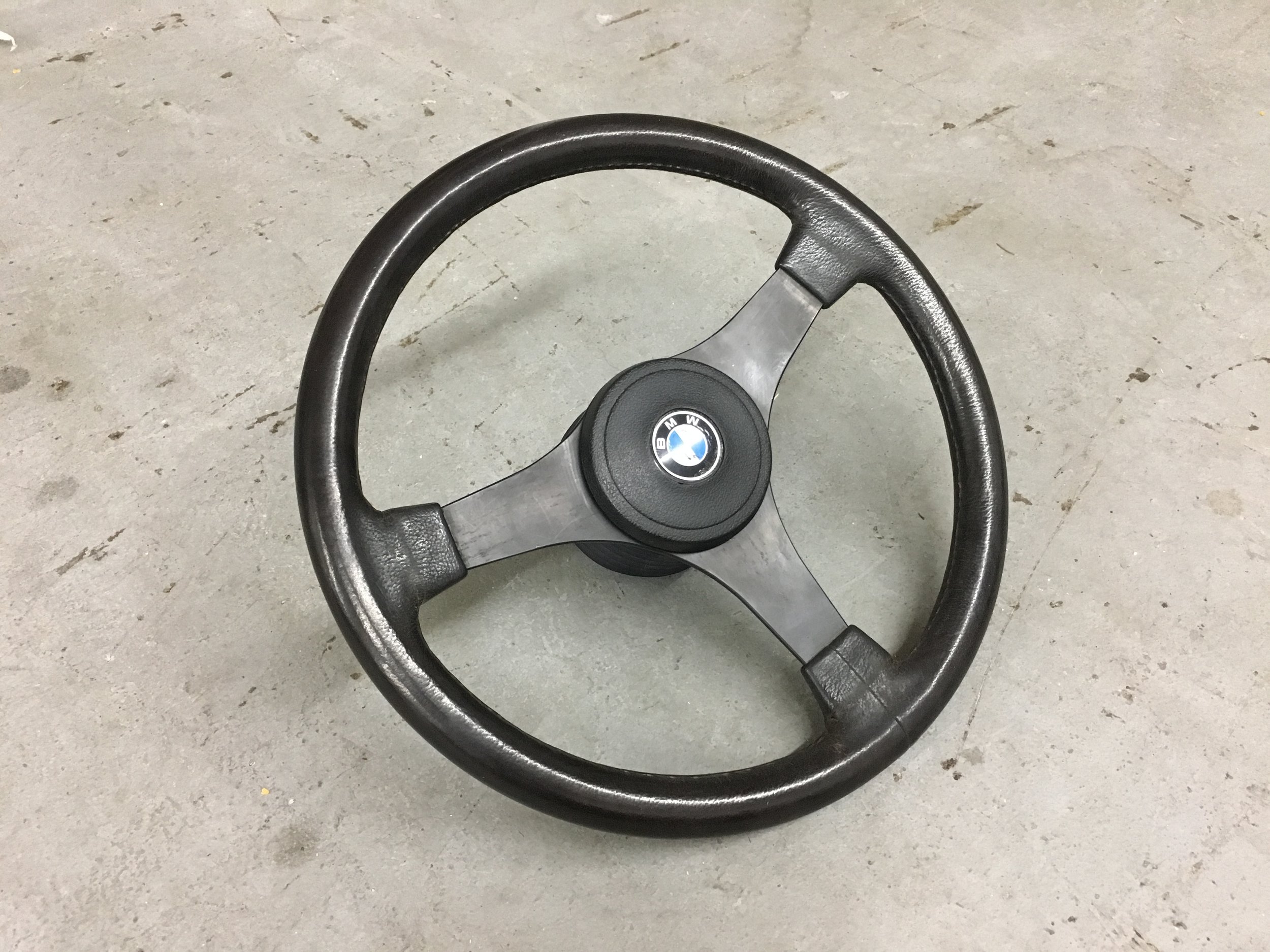 Shop
sold out
BMW 2002 Turbo/E21 Sport Wheel (380mm)
These were original equipment on the BMW 2002 Turbo, with the surplus wheels being a factory option on the 1977 BMW E21, albeit with a different horn button and turn signal canceling mechanism. This particular wheel is the E21 version, but can be used on any older BMW with fine splines (2002, E9, etc). Visually, the wheel is identical to a 2002 Turbo unit, minus the slightly different horn button. With original Turbo wheels going for over $1000, this wheel offers the same looks and feel for less than half the price.
Condition is approximately an 8.5/10. The original leather is well-preserved with no tears or significant wear. The metal spokes have some smudges and minor surface scratches, but the original finish still presents quite well. On the horn button, the BMW roundel could be replaced, but is functional as-is. The original hub-accordion is still in great, pliable condition.
Free shipping in the USA. Please contact us for an international shipping quote.