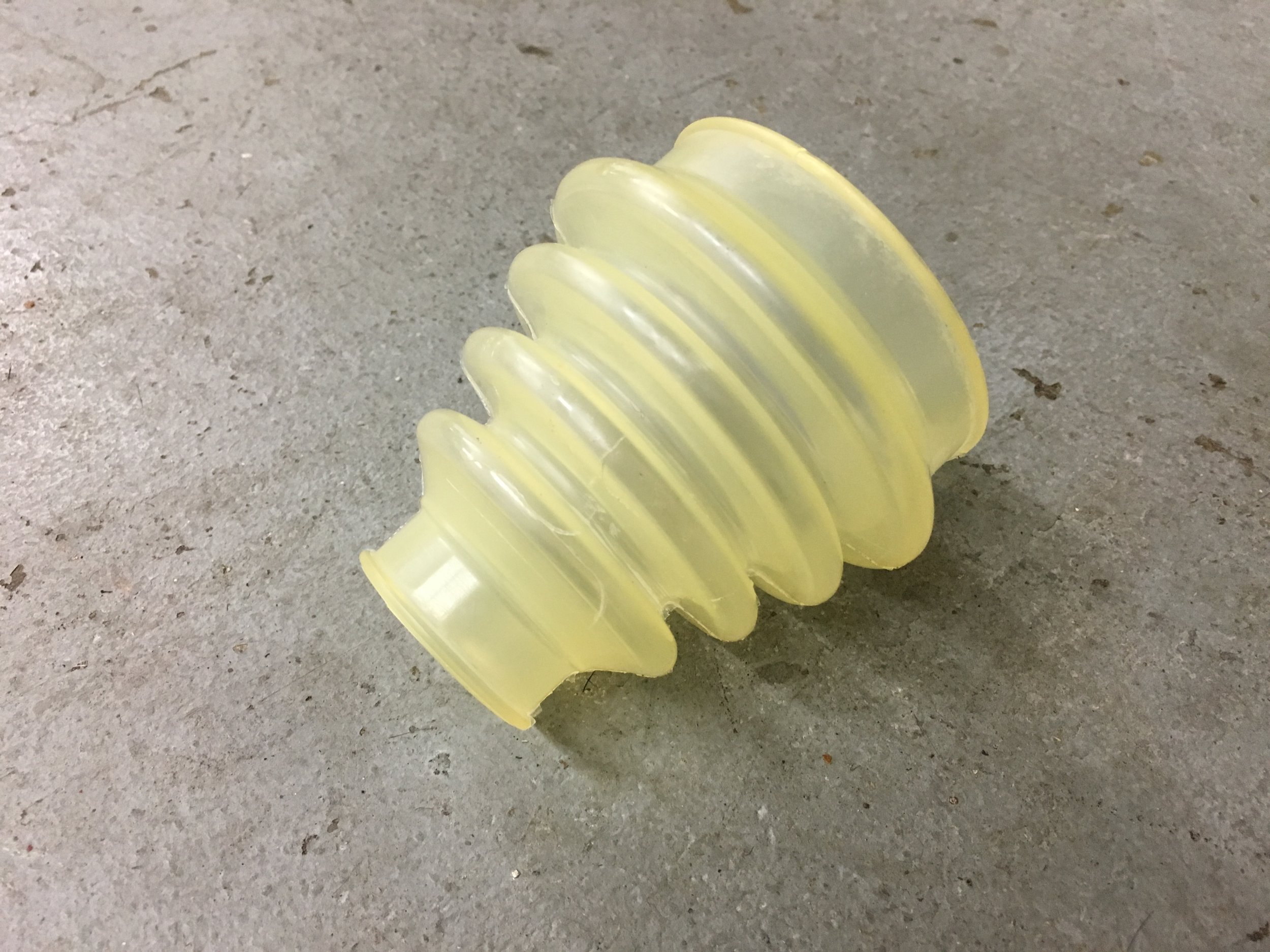 Shop
sold out
BMW 1600/NK CV Boot (NOS)
The early BMW 1600 and NK (1500, 1800, 2000, etc) use this special, clear CV boot filled with gear oil, rather than the simple, greased black boot used by all later cars. These are new old stock units of an unknown age. The rubber is still fairly pliable, and if you're one for originality, these are a great and affordable alternative to BMW's new production units ($50 each). Believed to be BMW-made units, but the original packaging is long gone.
SOLD INDIVIDUALLY - NOT IN PAIRS.
Free shipping in the USA.