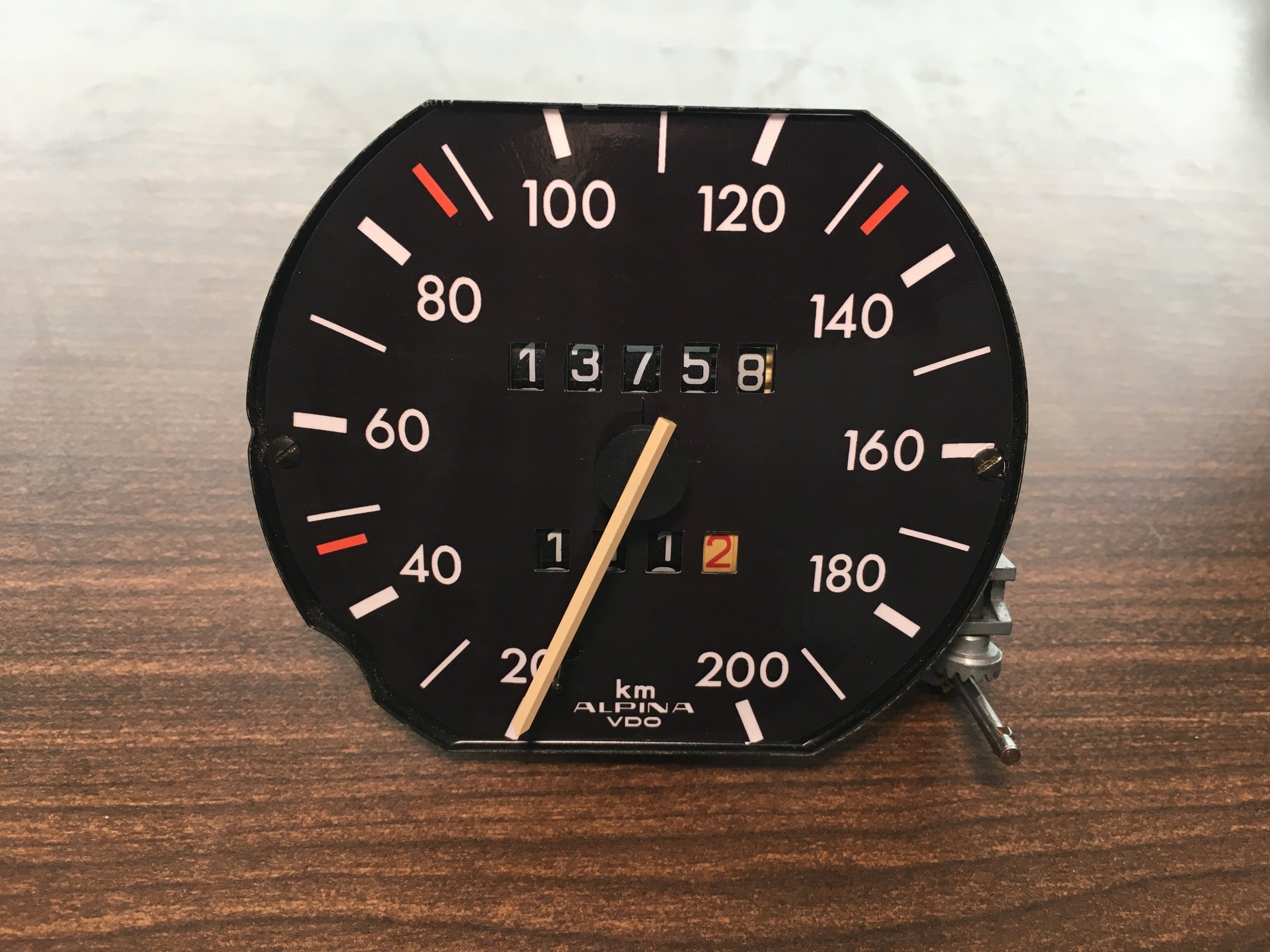 Shop
1972-1976 ALPINA Speedometer Overlay
Carefully designed for the 1972-1976 BMW 2002, these high-quality vinyl speedometer overlays replace the MPH display with an ALPINA-style, euro-spec KPH readout.
There are 2 designs:
1972-1973 - Found in "roundie" 2002s without the white "crosshairs." These came after the early "silver dollar" instrument clusters. Correct for cars built between 1972-1973.
1974-1977 - Found in the late, square taillight 2002s with the white "crosshairs." Correct for cars built between 1974-1976.
These overlays only work with gauges from 1972 and later. Please look carefully at the photos to insure you have the same gauge cluster style. These are correct for the base/standard 2002. The 2002tii came with a 220kph speedometer, and the 2002 Turbo had a 240kph speedometer outside of the USA.
To install - First remove the instrument cluster from your car, then remove the speedometer from the cluster. Clean the face of your speedometer to ensure proper bonding. Begin by removing the overlay from its backing and sliding the overlay over the speedometer needle. Carefully begin applying the overlay from the center, ensuring it's level and centered properly. It's OK to remove the overlay and restart if it's not straight. Work the bubbles out from the center. You can use a hair dryer or head gun on a low setting to help remove bubbles and return the vinyl to its original shape. Before it's completely installed, remove the two small black screws holding on the faceplate on the outside left and right, apply the overlay the rest of the way, then re-install the two black faceplate screws over the overlay. Finally, put the speedometer back into the gauge cluster, and there you have it!
Free shipping in the US. International shipping is $8 flat rate.