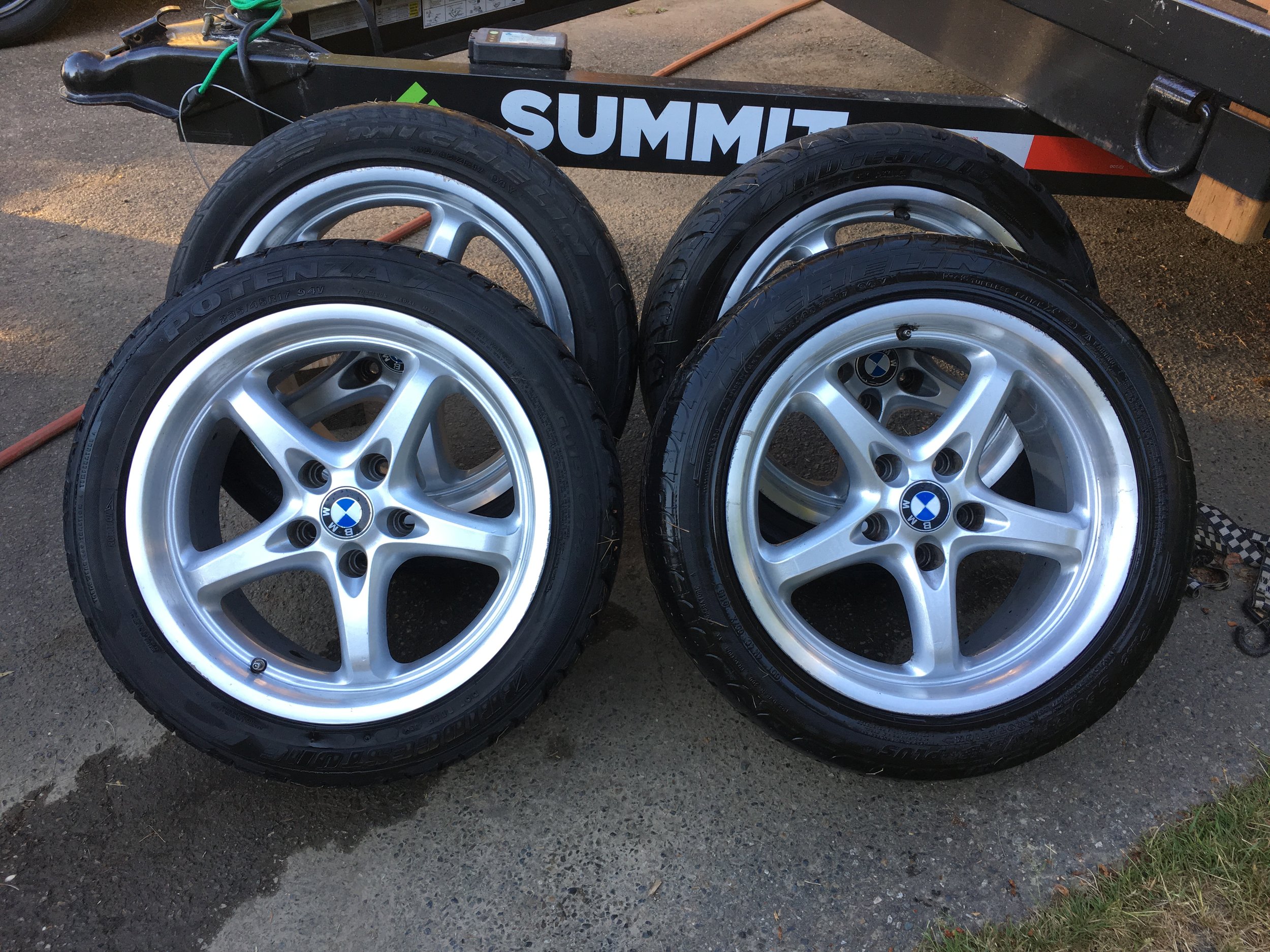 Shop
sold out
17x8 Mullins Wheels (5x120)
5x120 17x8 et~10 Mullins BOSS
This is the ONLY we've ever seen. We even emailed Mullins, and Neil Mullins replied saying that he was surprised to see them. Reportedly made between 2002-2006 by Mullins in Australia. BMW E46 / E34 fitment. They came off a E46 M3.
The wheels are very clean. Only a few little spots of curb rash on a couple wheels, but they're all straight with no bends or funny stuff. Tires are 235/45 but mismatched - Michelin Pilot Sports on 2 wheels, Bridgestone Potenzas on the other 2. Tires aren't great, but definitely usable. Drift with them until you get new ones!
LOCAL PICKUP ONLY. NO SHIPPING.