On this beautiful Southern California Saturday the Porsche Club of America, once again, held a great gathering of cars from the 1950s to present.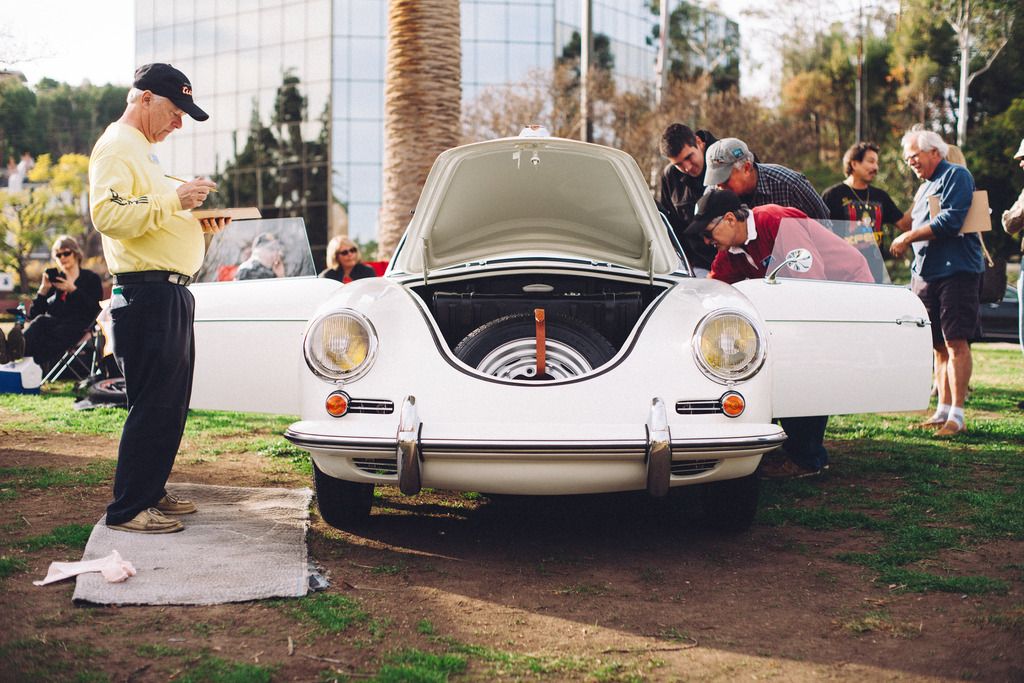 This 1960 Porsche 356 Cabriolet was equally immaculate and stunning. It's supple red leather perfectly complimented the fresh white paint.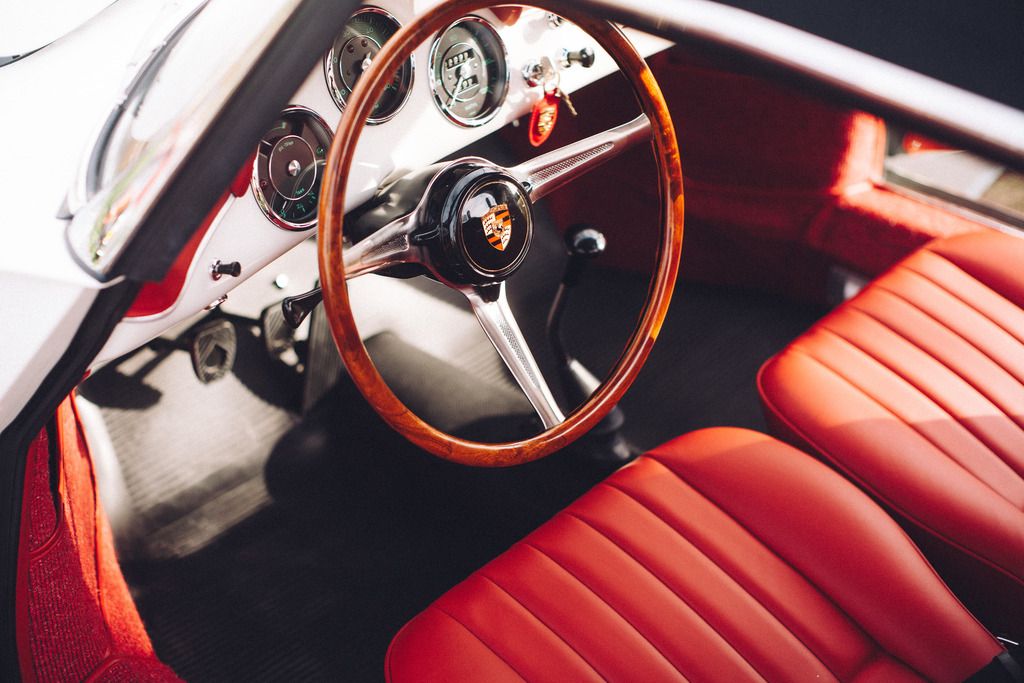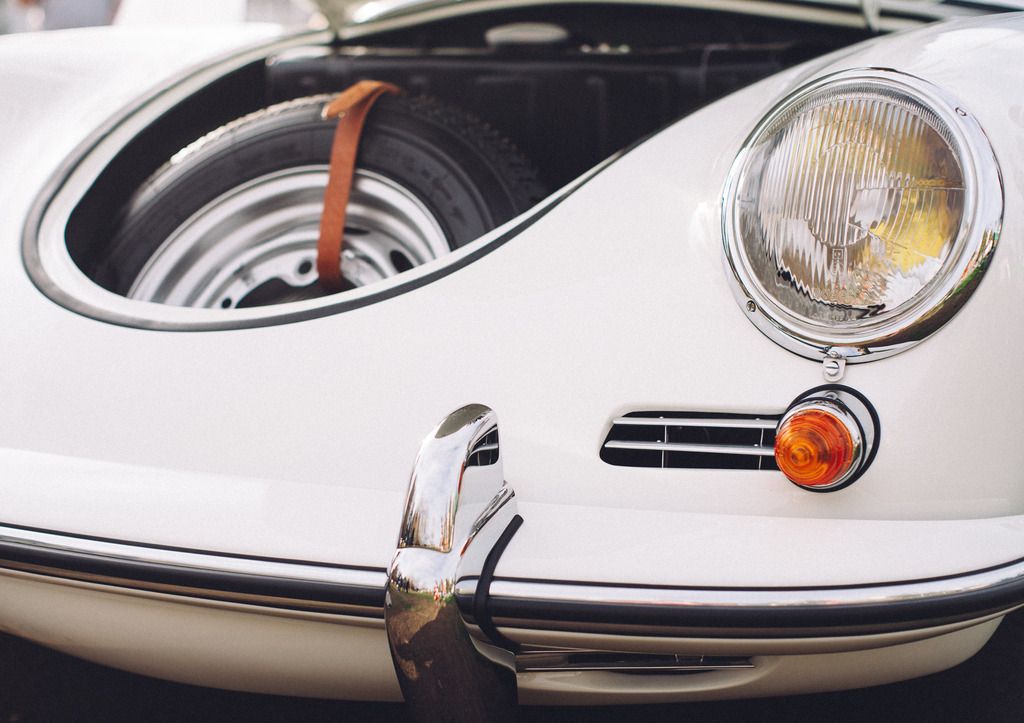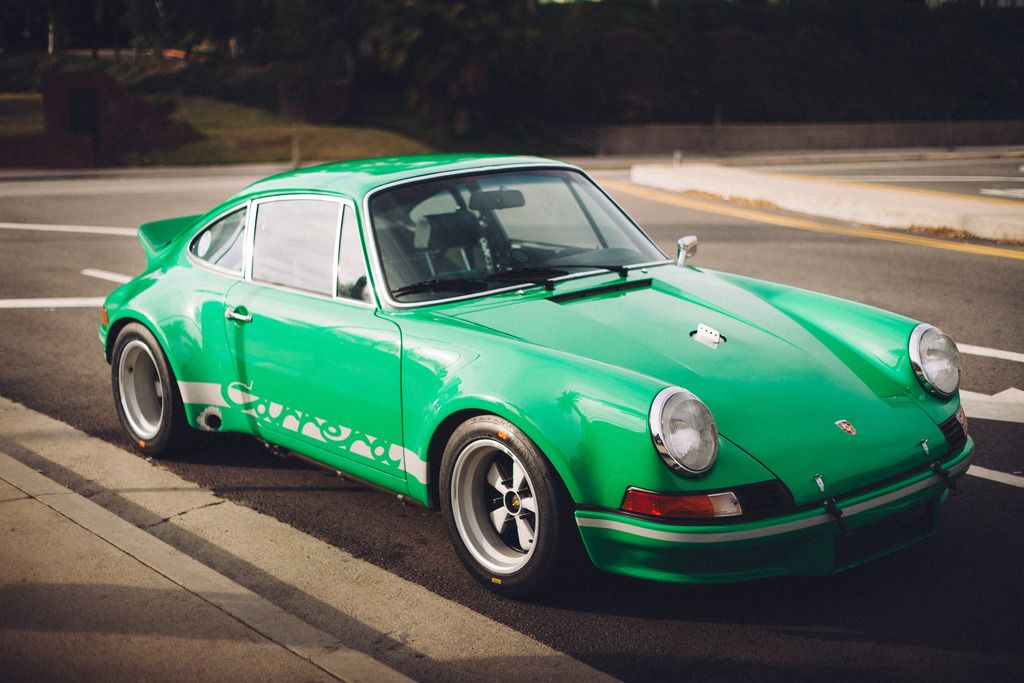 Although it was parked on the street next to a James Dean-esque Porsche 550 Speedster replica, in my opinion, this modified 911 carrera RSR (tribute?) stole the show with it's aggressive stance and groovy color.